Volta Chiefs Blast Opposition NDC.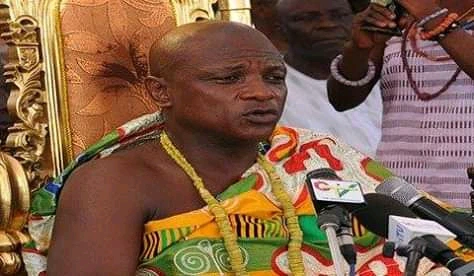 The chiefs and people of the Volta Region accused or blamed the opposition National Democratic Congress (NDC) for poor or low level of development in the region over the years. Why are the Chiefs and the good people of Volta saying this? They are saying this because, they are found of voting for the National Democratic Congress (NDC) since time immemorial but, it seems there is no much development in the region as the Chiefs would have expected from the National Democratic Congress (NDC) as they always project Volta Region as their world Bank and stronghold.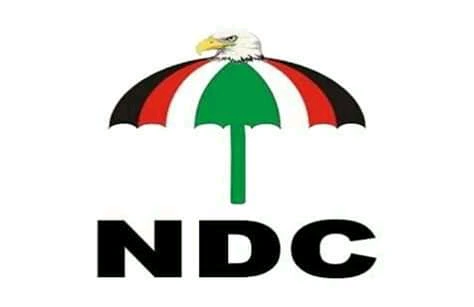 How could you called us your your world Bank but you have neglected us over the years and still counting without any better development. The National Democratic Congress (NDC) as a party has ruled this country more than any other political party in Ghana that's from JJ Rawlings, The Late John Evans Fifi Attack Mills and the Former President John Dramani Mahama. They have taken the region for granted. As a world Bank we are underdeveloped. It is a shame. Over 25 years of voting for the National Democratic Congress (NDC) but yet our not region has not seen any proper uplifting in terms of infrastructure development. For how long can we continue to vote for NDC. The Chiefs lament. Our MP's from the region don't lobby for us. We still complaint about the poor nature of our roads not been fixed, some schools still under trees in the region,No pipe-borne water in some districts not even to talk of electricity been extended to villages.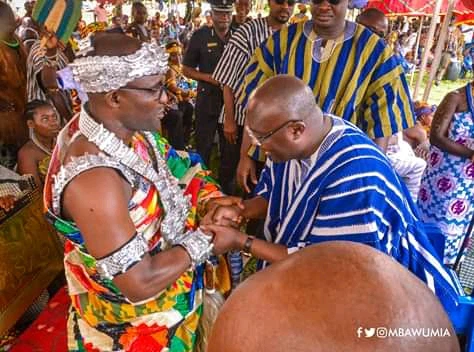 What is the benefit of voting for the National Democratic Congress (NDC)? We the Chiefs and the people of the region are saying that, we are tired of voting for NDC. The propaganda in the NDC is too much. You have taken us for granted over the years. You have brainwashed us. You have deceived us ,that the New Patriotic Party (NPP) is an Elephant party and they Akans so we should not vote for them. We have seen the light now. Let's stop the Tribal politics and vote for the person who can do the work irrespective of our tribe or region we are coming from. We the Chiefs and the people of the Volta region have loved the NDC party but you neglected us.
We shall change our way of voting come December 7th,2020. We need change. NDC go away with your propaganda politics, the Chiefs fumed .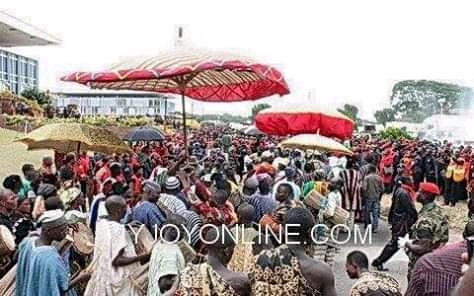 As you go out to register,kindly follow the safety precautionary protocols. Wash your hands with soap under treated hygienic water and use the hand sanitizer. Observe social and physical distancing and also wear the nose mask respectively.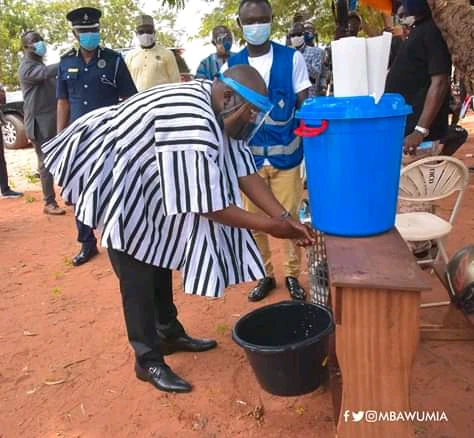 COVID-19 is real. Stay safe. Stay alive.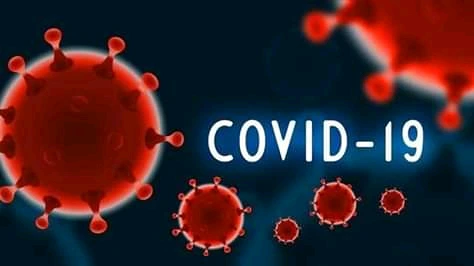 Share this message to reach a friend as well as on your social media platforms.
Your comments are warmly welcome.