So Didn't John Dramani Mahama Son See Any Of Us ? NDCs Doves For Mahama Member Hilariously Cries.
Rash_De_Writer 2d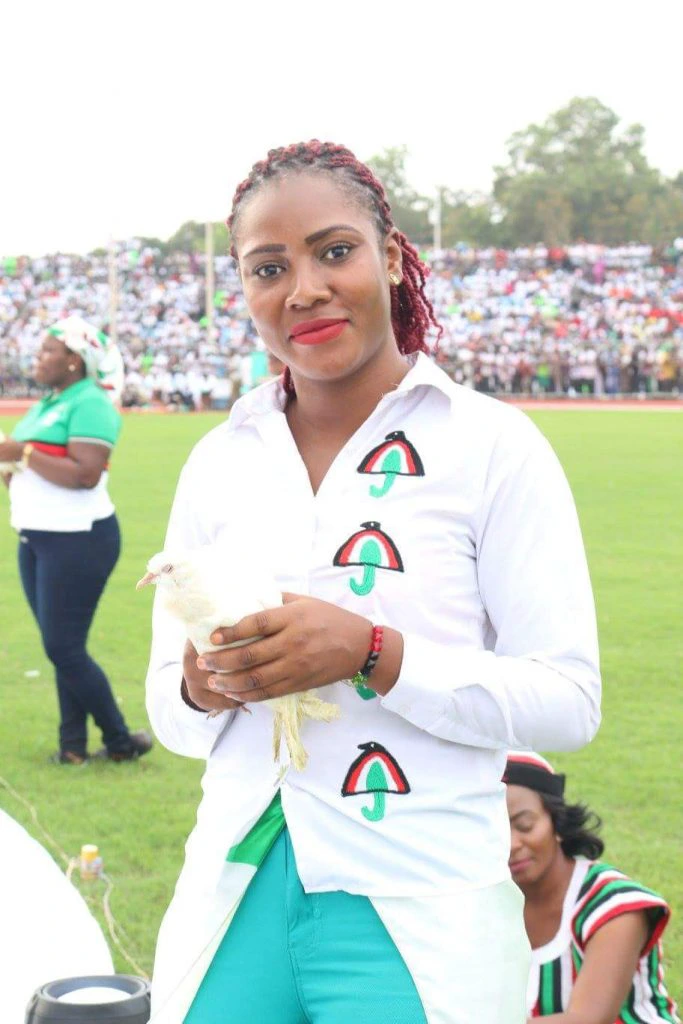 A young lady by name Jocelin Adu has taken to her Facebook wall to criticize former President John Dramani Mahamas son for ignoring the beautiful doves for Mahamas girls and finally landing on a white woman.
The woman who indicated that she purposely joined the Doves for Mahama group purposely to have close contact with the former first family particularly the newly wedded son has proven futile.
" Didn't JDMs son see any of us ? I checked him paaa o only for him to land on a white woman. Oh shit, my crush is gone" she hilariously cried on Facebook.
John Dramani Mahamas son wedded his Algerian girlfriend in a private ceremony in Dubai. Photos and videos of the ceremony saw it a simple one devoid of the pomp and pageantry of the son of a former president.
The Lady who wrote those words got instant response from friends who asked her to keep quiet because some meat are for Whites only.
Source:
opera.com