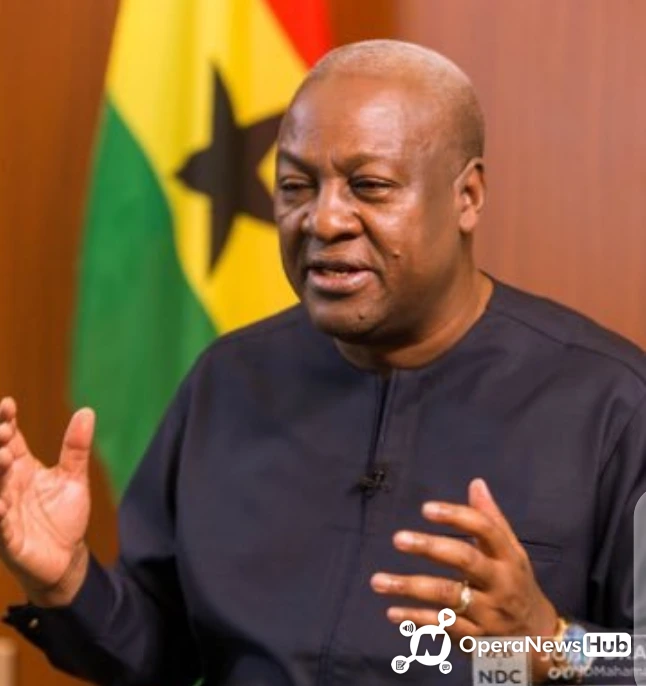 Flagbearer of the opposition National Democratic Congress, NDC, began his tour of the voters registration centres in the Volta region on Saturday. The visit forms part of efforts to repair the seemingly bad reputation the NDC has gained for sometime in the Volta region so as to aid the NDC win the presidential seat come December.
But upon his visit, he payed a courtesy call on the Chief of Ketu South to pay homage to him as Ketu South was his first point of call upon his visit.
After exchanging pleasantry he appealed on the Ketu Chief for his support in the coming coming election.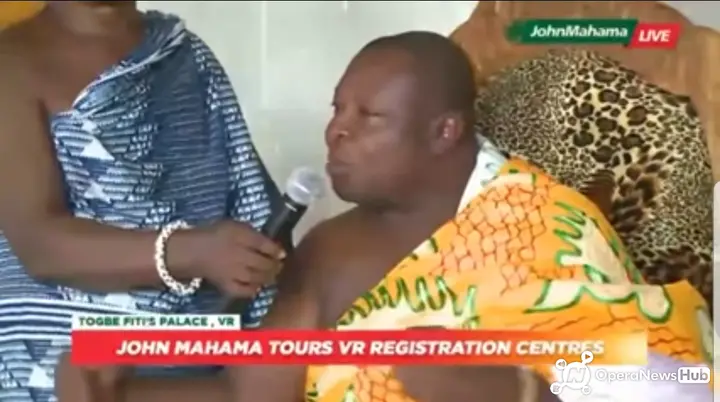 Togbe Elliot Agbenorwu, the Chief of Ketu who doubles as the Municipal Chief Executive received the courtesy call from the former president but did not hesitate to take a swipe at Mahama.
Back story
According to Torgbe Elliot Agbenorwu, when John Dramani Mahama was in office, there was massive protest in Aflao against his government as the people of Aflao wanted the municipality status but their appeals fell on deaf ears during the then Mahama government.
Togbe Elliot Agbenorwu further ranted that when a government fails to take care of his people in Ketu South, he will not sit down or forgive that government.
Sensing the hostility from the Chief, Mr. Mahama quickly apologized for all the wrongs of his government explaining further that when he is voted into power he will do all he can to heed to their pleas.
Way forward
So what does this mean for the NDC campaign, personally I think the bad rapport that was evident during today's courtesy call is a minute representation of a broader disdain for the Mahama led NDC.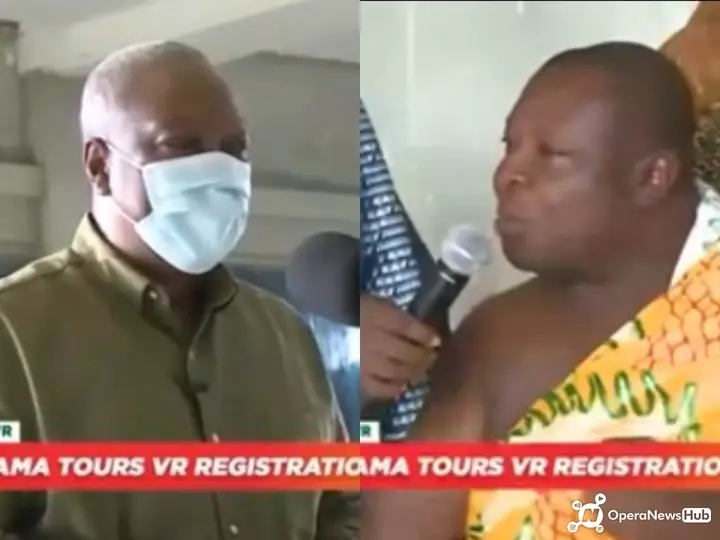 Just think about this. The People of Aflao just got the municipality status they wanted so badly just when Nana Addo came into power. And this is something they had been begging for for about 5 years during the NDC government.
What do you think?
Kindly share your thoughts in the comments section.