Ghana's battle with the Coronavirus pandemic has been Excellent even know the Coronavirus cases keeps on increasing regardless of the effort the government of Ghana is putting in.
The Ghana health service is also trying their best to contain the Coronavirus since its outbreak as they are putting in measures to help eradicate the virus as soon as possible.
The President of Ghana started to put in strict measures in place with an immediate effect in order to help get rid of the Coronavirus. He placed a ban on all social gatherings of kind which made Schools, Mosque, Churches to be put on hold till date.
He later closed down all borders around the country to avoid any travel history cases into the country.
GUM party Flagbearer popularly known as a Pastor and a politician, Osofo Kyiri Abosom warned the government to lift the ban on social gatherings In order for all Christian's to go and worship or else what will happen in the coming days, the President won't like it, claims it is a message from God.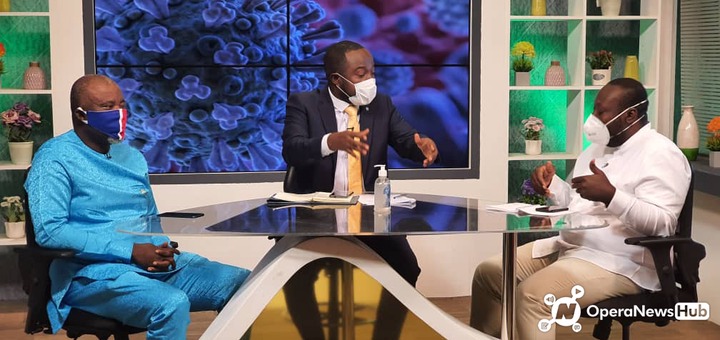 This has caused a confusion on the Socials.
Today morning show, Nnaw)twe Yi on Adom TV and Asempa FM.
Parliamentary candidate for Kpone Katamanso district assembly, Hopeson Adorye appeared on the show to lambast the statement made by Osofo Kyiri Abosom after he warned the President to open Churches.
He said: "God has never spoken to Osofo Kyiri Abosom. He just wants an avenue to receive his collections"