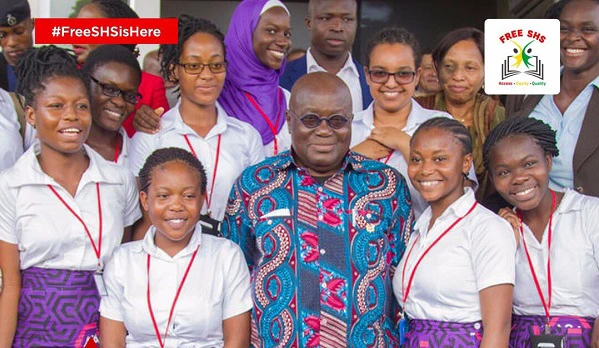 The fifth phase of the ongoing voter registration exercise is currently ongoing. The fourth phase has already ended and first-time voters who have just attained the ages between eighteen (18) to 20 years and above have recorded some amazing figures.
Most of these first timers have been categorized as Akufo Addo 'Children' since they comprise of the first batch of students enrolled on the free Senior High School policy.
A total of three hundred and thirteen thousand, eight hundred and thirty-seven (313, 837) finalists are currently writing the West Africa Senior School Certificate Examination (WASSCE). The Electoral Commission set up centers in the various schools to get the students who are believed to be first time voters the opportunity to have their names in the voter document.
At the end of the fourth Phase, figures produced in a press conference by the Chairperson of the Electoral Commission Mrs. Jane Mensah recently, has indicated that, four hundred and eighty thousand, eight hundred and fifty one (480, 851) representing 4.1 percent 18 years old, and four hundred and nineteen thousand, five hundred and thirty (419, 530) of nineteen (19) years old applicants, who are categorized as first time voters have so far grabbed their voter ID cards and are ready to exercise their franchise in the December 2020 polls.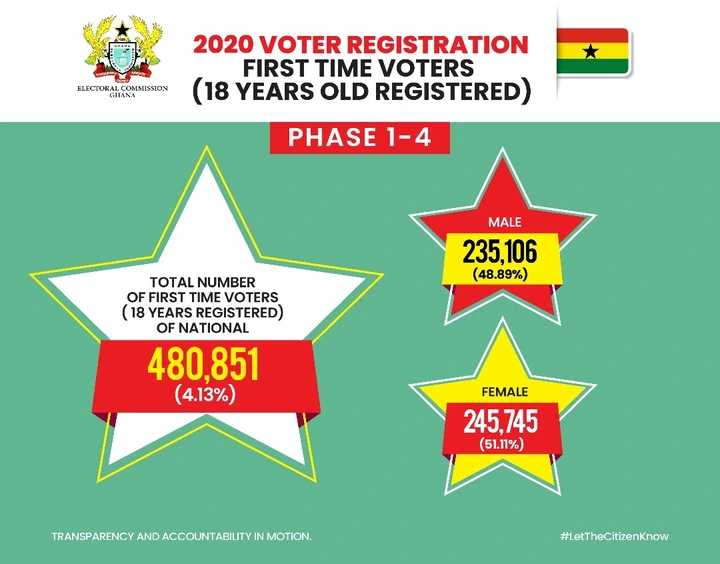 The number of fresh voters in the register so far represents 7.7% of the total number of Ghanaians who have registered. The number is way beyond the number of final years students known as Nana Akufo Addo 'children'.
Probably, some of the Free Senior High School students are currently home and they have also registered. If these figures are anything to go by, the Akufo Addo and the NPP must be rejoicing in their corners because the students they enrolled into the free senior high school are set to give them another term.
Source:
opera.com