Hearts of Oak have appointed Vincent Odotei Sowah appointed as acting Managing Director.
He replaces Gerald Ankrah who resigned in January this year after 16 months at post.
The decision was taken on Monday after the board meeting and Sowah will be assisted by the Strategy Committee which he doubles as chairman.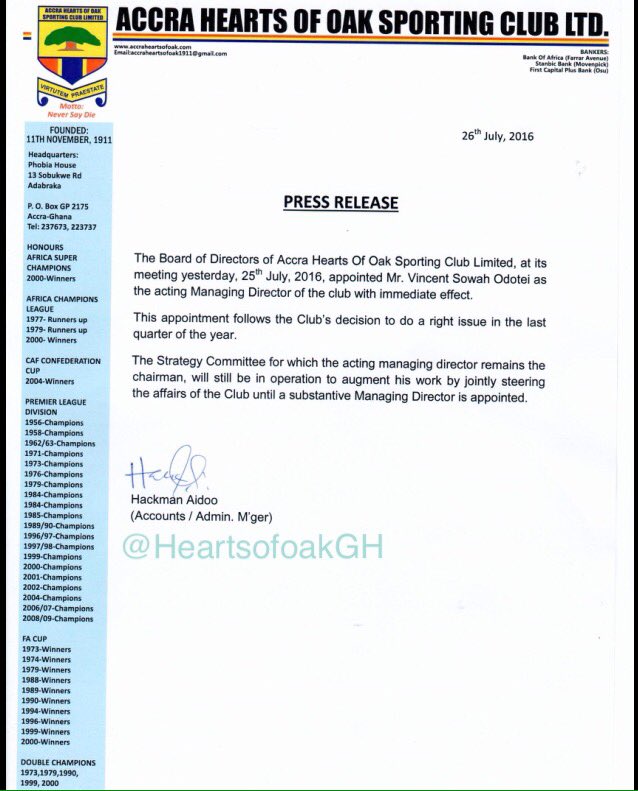 –
Follow Joy Sports on Twitter: @JoySportsGH. Our hashtag is #JoySports